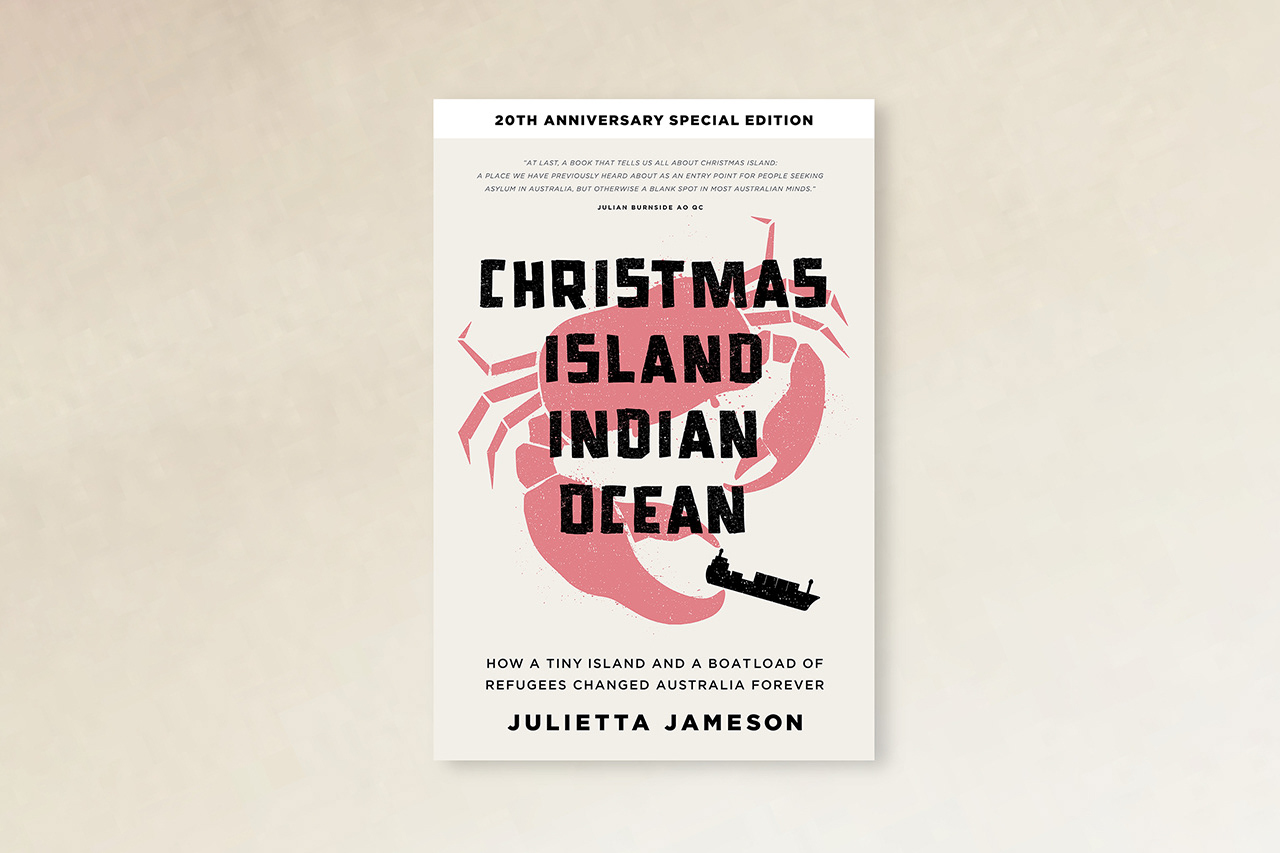 BOOK COVER:
Christmas Island, Indian Ocean
Melbourne-based author, Julietta Jameson released a new, edited version of her moving 2003 book, Christmas Island, Indian Ocean, which will be available for the first time in eBook format from July 15, 2021.
This special anniversary edition marks twenty years since the 'Tampa crisis', when a Norwegian freighter rescued hundreds of asylum seekers from a sinking Indonesian fishing boat and attempts to deliver them safely to Christmas Island were thwarted by the Australian government, sparking outrage amongst humanitarians and attracting global media attention for all the wrong reasons.
It is a deeply-affecting account of Jameson's journey to Australia's most isolated territory … an extraordinary place, at an extraordinary time.
Julietta was never happy with the original cover for her book, which seemed to identify the theme of the book to be more travel genre than representing human rights issues. after consulting with Julietta, looking through personal photos and reviewing artwork created for protests, we agreed that the cover should reflect a more 'raw' almost handcrafted feel to capture the essence of human rights issues covered within the book. 
Renowned for it's red crab migration, the crab motif was utilised to represent and connect visually to the island, and a motif of the 'MV Tampa' ship clutched in its claw would visualise the grasp the island would have within Australian history.
Below are references used for the design, and the original book cover:
Left to right - top: Red Crab; Palapa 1 fishing boat; MV Tampa rescue ship, 
Left to right - bottom: Red crab during migration, Crab warning signage; Original cover.